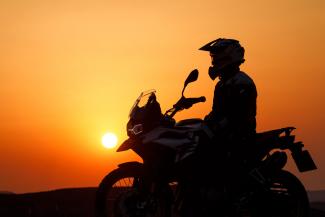 Indeed, the GS presents itself as the best big trail to cross these countries with landscapes that only Africa can offer and ancestral and unique cultures.

Participants will benefit from the logistics of a large all-terrain rally, the AFRICA ECO RACE, from January 2 to 17, 2021.

Every evening, the AFRICA RAID GS participants will meet up at a dedicated structure, an authentic bivouac, surrounded by nature. At dinner time, they will meet the whole caravan of the AFRICA ECO RACE where the different actors of this extraordinary Rally will be able to mingle and share their experiences of the day.

For any further information: AFRICA RAID GS