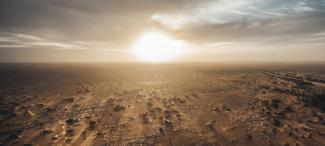 However, the lastest updates gives us a feeling of optimism by continuing to focus on the organization of the AFRICA ECO RACE 2021, which will take place in seven months, from January 2nd to 17th.
Online registrations are now open and seeing the registrations, we feel a certain dynamic of competitors wanting to go in the same direction, forward, driven by their love and passion of cross-country rallying.
Please note that if rally should be cancelled due to Covid 19, Jean Louis SCHLESSER will make sure to refund all participants the registration deposits paid to the organization and this, without administrative fees .
In order to answer any questions you may have, you will soon find on our social networks as well as the site www.theracetodakar.com, a video with the main members of the organizing team to give more information about the next edition.
Life will be different, with new challenges but the future is not about what will happen, it is about what we will do together!
Stay connected and take care of yourself!