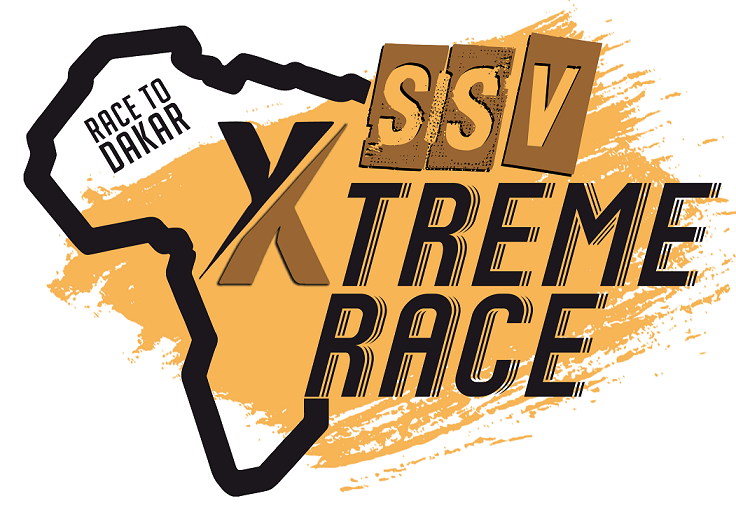 JOIN US AND RACE YOUR SSV TO THE LEGENDARY LAC ROSE
When creating the AFRICA ECO RACE, the organizers were focused on creating a cross-country rally in Africa, following the steps of Thierry Sabine, accessible to a maximum of passionate and vehicles. 
INCREASE IN THE SSV CATEGORY
The SSVs prove themselves these last years and showed that these small machines, extremely agile in the sand, can compete with the buggies and other vehicles specially prepared for cross-country rallies (T1 and T2). 
Indeed, on the 2019 AFRICA ECO RACE, the great performance of the #257 Rudy ROQUESALANE / Vincent FERRI Team in their CAN-AM was the proof as they were ranked in the top 10, at the 9th place! 
To face the popularity of this category, the AFRICA ECO RACE has decided to put them forward and created the SSV XTREME RACE. 

A TROPHY DEDICATED TO THE SSV XTREME RACE
A specific and separate ranking will be done for the SSV XTREME RACE every evening. 
At the end of the rally, the 1st of the SSV XTREME RACE will get a beautiful trophy on the podium of the Lac Rose. 

NO T3 FIA HOMOLOGATION MANDATORY 
To participate, no need to have an FIA homologated vehicle. 
Of course, some security and technical rules must be respected to travel the 6000km from Monaco to the Lac Rose in Dakar. 
To summarize those rules:
Autonomy: 250kms of special stage. A refueling will be done after 250kms of special stage (+/- 10%) 
The security frame: composed of a main roll bar with a 45/2.5 or 50/2mm diameter. The rest of the composition of the security cage must have a diameter of 40/2mm.  
A secondary fuel tank: allowed under the seat only if there is a 6mm aluminium plate. 
To learn more, download the Technical Rules