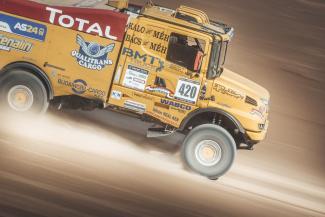 THE SUSPENSE CONTINUES ON THE AFRICA ECO RACE®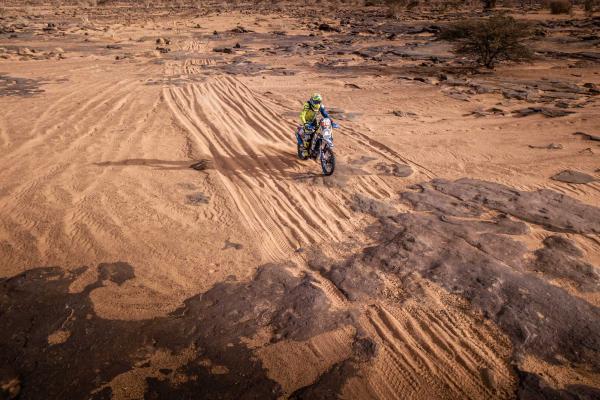 Once again, this stage in the form of a loop around Tidjikja , will have allowed competitors to discover fully this region of Mauritania, a real jewel of the country. In terms of sport, the 415 km route was also a big challenge in piloting and navigation. However, the race leaders were discreet and the suspense remains intact in all categories. Above all, this day of rest for the assistants and the organization, will have enabled Jérôme FROISSART, the President of AMADE, a Monegasque association for the protection and development of childhood in the World, to distribute hundreds of solar lamps in schools in the Tidjikja region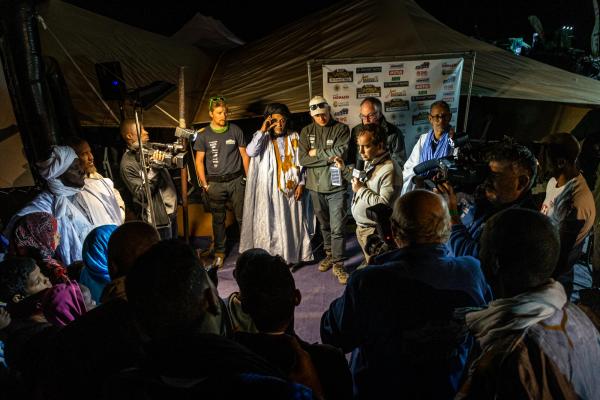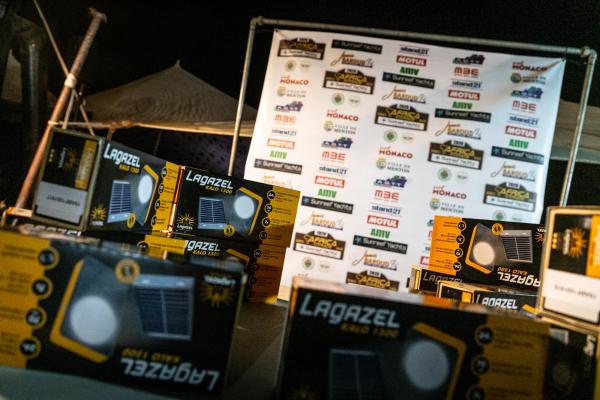 In the motorcycle category, this 9 th special stage should have been that of the Italian offensive. Indeed, Alessandro BOTTURI and Paolo LUCCI had decided to roll together and attack as much as possible to try, for a first to widen the gap with Pal Anders ULLEVALSETER to ensure his leadership. And in second, the goal was to take the 3rd place overall from Lyndon Poskitt.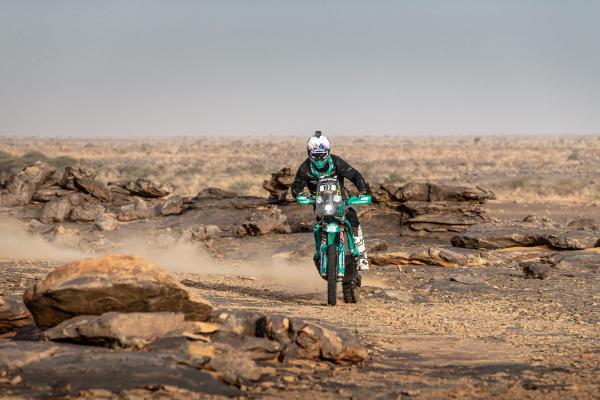 Alas, the two men got lost after 10 km, adding 8 km to their route. They took 250 km to overtake their opponents and then continued to attack . But BOTTURI slipped into a stony part. He then told LUCCI not to wait for him and to run towards the finish. The young Italian did so and the revelation of this 12th edition of the AFRICA ECO RACE won his 2nd rally special on his HUSQVARNA ahead of BOTTURI at 00:02:18, since it was slightly delayed during the restart of his YAMAHA. Arriving at the same time that two Italians, Pal Anders Ullevalseter concedes 00:02:03 on BOTTURI. 
The Italian Giovanni GRITTI with his HONDA ends in 4th place at 00:06:56 behind the winner, in front of Lyndon Poskitt by 00:06:40 pm. since the British lost about ten minutes after the gasoline supply problems of his KTM 20 km from the finish.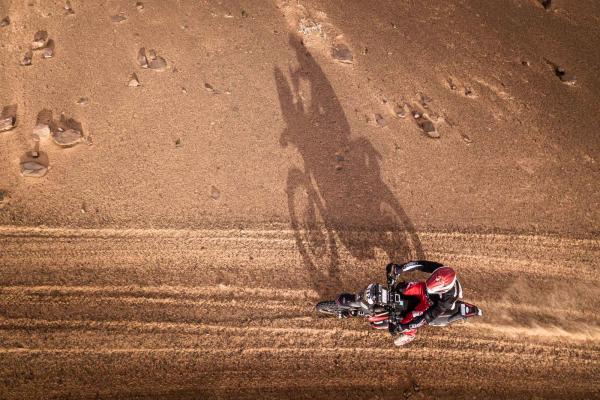 Note the superb performance of the young Polish Konrad DABROWSKI.  Only 18 years old, the junior in the race, who is competing in his 2nd all-terrain rally, started this morning in 41st position, completely exhausted from yesterday's stage where he had known a day in hell. Despite this, he rode alone all day and riding his KTM, he won a magnificent 6th time. 
The first bike + 450 cm3 is that of the Italian Franco Picco, 13th day when victory in this special category in the MOTUL XTREME RIDER comes to the French Amaury BARATIN, 17th, just before the Senegalese Mamadou BOCOUM progressing every day.
In the Car - Truck - SSV category, Patrick and Lucas MARTIN are again imposing their Tarek MERCEDES Buggy today since the SCANIA of Miklos KOVACS, Laszlo ACS and Peter CZEGLEDI is fined 15 minutes for a missed Waypoint.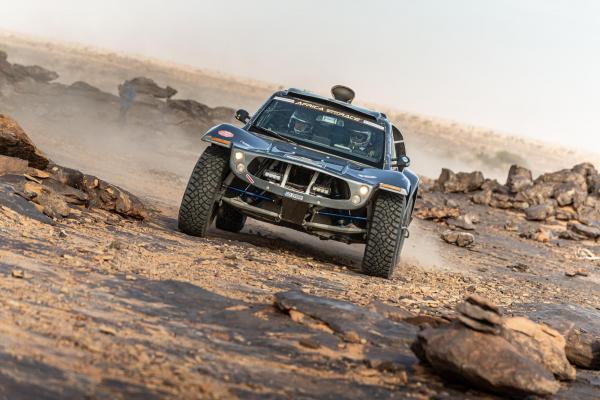 The French thus consolidate their first place overall on four wheels.The 3rd place special stage returns to the SSV CAN AM Patrice Etienne and Jean-Pierre Saint Martin.The French, who had a small flip, had the chance to finish the stage. They are ahead of Loïc FREBOURG and Franck BOULAY, also on a CAN AM and still as efficient.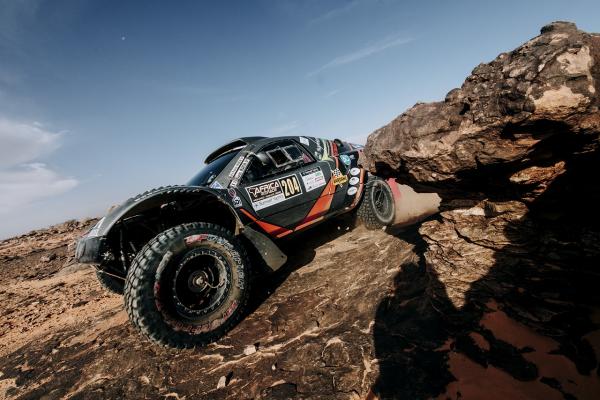 Yves and Jean Fromont, who paid the price of a penalty of 15 minutes and therefore will not end as 5th before Gert-jan VANDER VALK and Branco DE LANGE, Dutch on a CAN AM.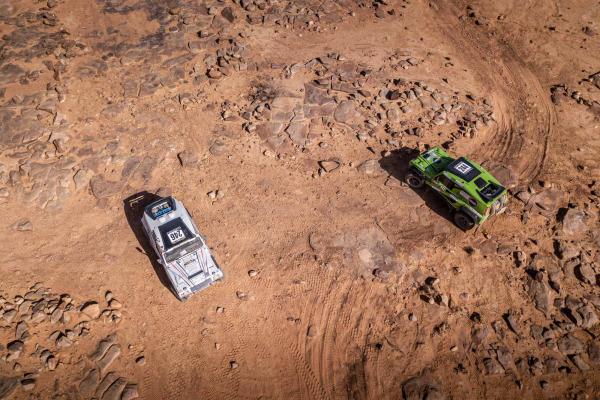 The Belgians Igor Bouwens, Ulrich Boerboom and Frits Driesmans also gone very far this morning after the time lost yesterday, well back on track by placing their IVECO in 7th position.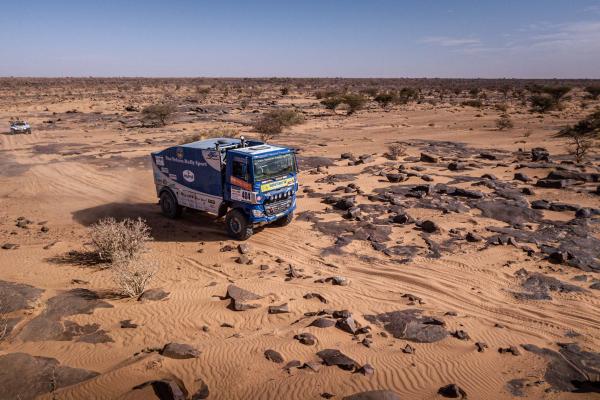 Benoit FRETIN and Cedric DUPLÉ, category leaders SSV XTREME RACE with their CAN AM X3, rank 8th before the Belgian Geoffrey NOEL de BURLIN on POLARIS. Except for FRETIN, the provisional overall leader with nearly 2 hours ahead, nothing is certain in this category SSV since ETIENNE / FREBOURG and NOEL DE BURLIN stand in less than 12 minutes.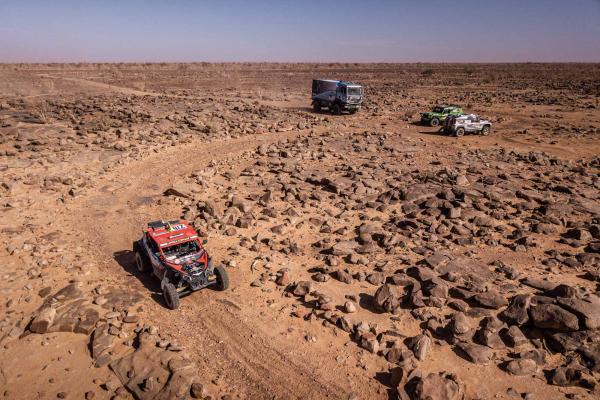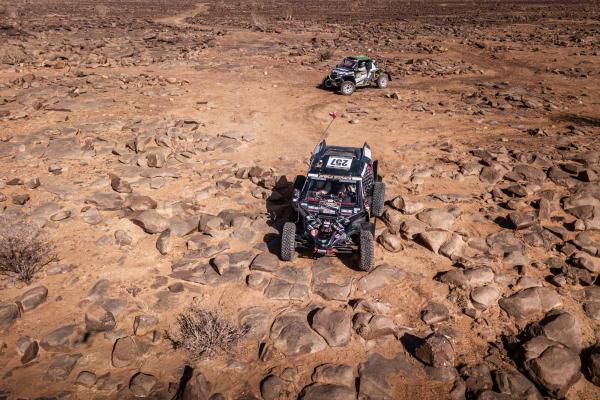 In the top 10 of the day, we find again the MERCEDES truck of the Dutch Johan ELFRINK and Drik SCHUTTEL.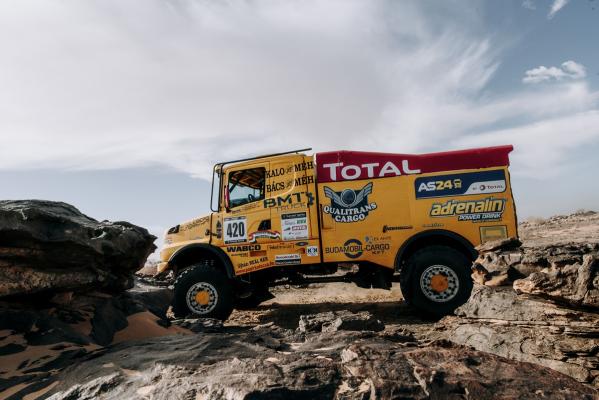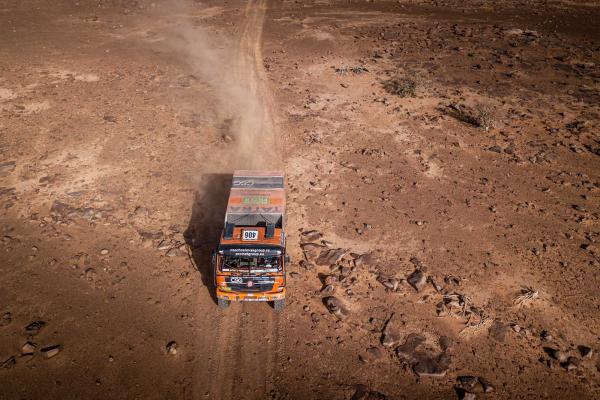 Tomorrow, Friday January 17, the AFRICA ECO RACE caravan will head for Idini for the penultimate Mauritanian stage. This will be the longest stage of this 12th edition with 600 km to go on a track with 90% sand. Needless to say that this 10th stage will be capital.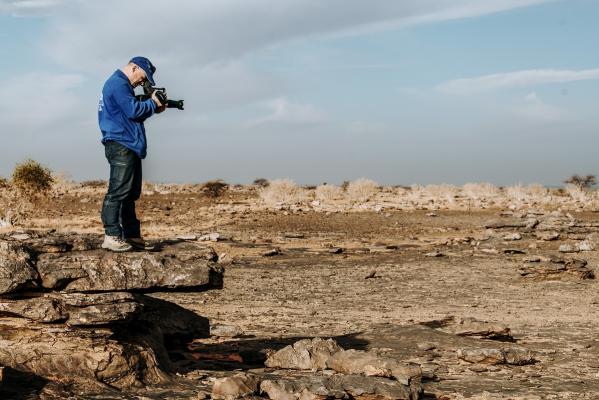 THEY SAID
Patrice ETIENNE - CAN AM N ° 266 - TEAM B2F COMPETITION
The special was a feast for the eyes and for the piloting. We had a perfect navigation and we were way ahead. At kilometer 260 we passed two small dunes, probably a little too fast. There was also a strain on the left which unbalanced us. We left in a barrel from the front but without the roof touching the ground. We just damaged the rear axle and the front triangle. From there, the day became very very hard. I have cramps in my hands because it is terrible to drive under these conditions. I felt like I had a truck without power steering. I had never driven a car under these conditions. It has been long, long to finish, but it was worth it to suffer. I am very happy with this first stage victory. This is my first off-road rally and I am enjoying myself.
Alessandro BOTTURI - YAMAHA N ° 101 - TEAM BOTTURI
I had decided to attack today and to drive with Paolo LUCCI who is a very fast pilot who navigates very well. Alas, we got lost 10 km after the start. We went 8 km back and forth to find the right track and then we put 250 km to catch up with the others. We continued to attack but I fell and told LUCCI to continue. I struggled to restart my bike because the clutch was twisted. I did not waste too much time, however, and I finally take 2 minutes from Pal Anders ULLEVALSETER. Everything will be played out between him and me in the last two stages. I will of course do everything to keep the title.
Yves et Jean FROMONT - TAREK MERCEDES N ° 200 - TEAM MMO
It was a wonderful special in beautiful landscapes. At the piloting level, there was reasons to make mistakes. The sand was also very soft. So we were careful. Since our retirement on the first Mauritanian stage, we have not played anything in the general classification. We just try to have fun while performing. And then, if we can help Patrick and Lucas MARTIN, our team MMO teammates, to win the rally, we will be there.
Amaury BARATIN - KTM N ° 195 - TEAM HORIZON MOTO 95
I come from the motorcycle on the circuit and the AFRICA ECO RACE is my second all terrain rally. I found exactly what I came for. Even if last night, I admit that I was a bit dull by a very difficult stage. Today, the special was very varied and very nice with rolling sections, dunes and technical tracks. The assistance of motorcycle trunks is top. This rally is far from being a discount event. It's a real Dakar and you have to be very well prepared to go to the end. What I intend to do to see the Lac Rose which has always made me dream.