MEONI FOUNDATION: THE OTHER CHALLENGE
The 10th edition of the Africa Eco Race officially ended this Sunday, January 14, 2018 at Lac Rose. All competitors were congratulated as they should be after more than 6,000 kilometers travelling across Morocco, Mauritania and Senegal. 
But for some the adventure does not stop there. The Africa Eco Race also wants to help the most disadvantaged African populations, a challenge that competitors have decided  for several years now and will continue for a long time.
Several missions for the same goal
Many participants have invested themselves in humanitarian missions this year. As the organizer, in partnership with AMADE (Child friendship world association founded in 1963 by Princess Grace of Monaco) who distributed solar lamps in schools without electricity. In Mauritania, the electricity grid in rural areas is still very precarious, this is why 1000 lamps (500 for Mauritania and 500 for Senegal) have been given to allow children to study at night. A double benefit action since these solar lamps are manufactured in Burkina Faso by the company LAGAZEL developing the local economy by creating 100 jobs just for this activity.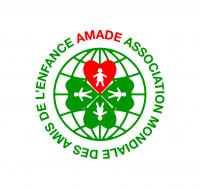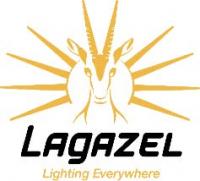 At Tawas in Mauritania during stage 9, Jean-Louis Schlesser and his son Anthony took the time to distribute 40 lamps in an isolated school, three kilometers from the nearest power grid. This was already important in the days of Thierry Sabine and now Jean-Louis is still working on it over the years and his experience in Africa.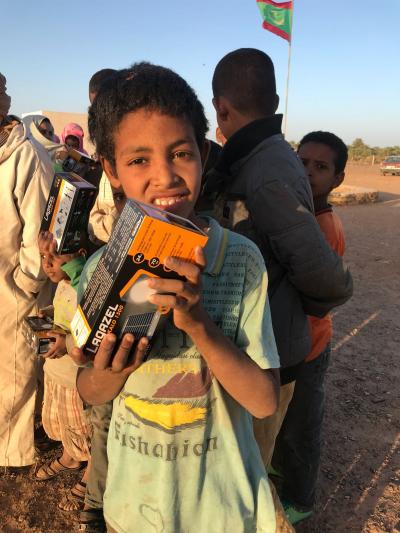 Also, the distribution of the gifts of Lydia Truglio Beaumont (FRA / HONDA) who was unfortunately not there following its fall during the 3rd stage, but the Organization Staff gave everything to the children.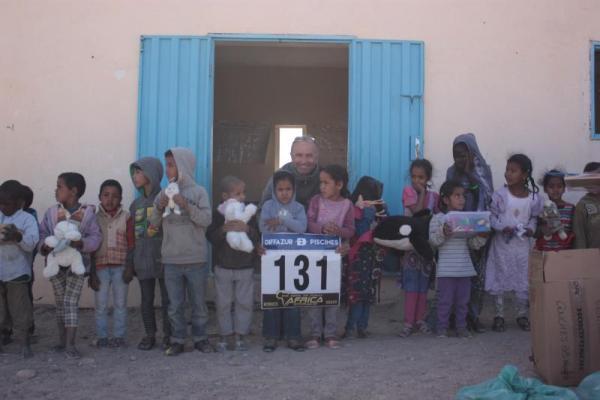 In Senegal, 500 portable solar lamps manufactured in Burkina Faso by LAGAZEL were distributed, notably at the Mbengane school near Dakar where Lydia Truglio Beaumont had also prepared many gifts, which made the happiness of children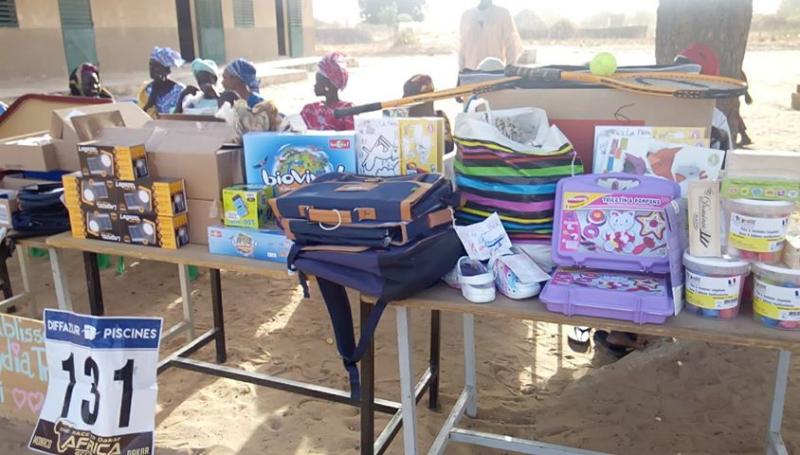 The legacy of Fabrizio Meoni
Among the other humanitarian missions organized around the Africa Eco Race there is the one of a famous rider. Fabrizio Meoni won the Dakar in 2001 and 2002 and died after a crash in 2005. The Italian had launched a solidarity operation to Africa which "gave him so much that it was normal for him to give something in return. " Since 2015, the competitors of the Africa Eco Race have continued to work for the Meoni Foundation in Senegal.
This year the assistance trucks were particularly loaded with boxes for humanitarian aid. In Dakar, some riders wanted to help the Meoni Foundation to donate school supplies and toys they collected. For two years now, Julia Schrenk (competitor in 2014, member of the association "Education 4 Future") and Pal Anders Ullevalseter (NOR / KTM) visit the schools to perpetuate the legacy of Fabrizio Meoni.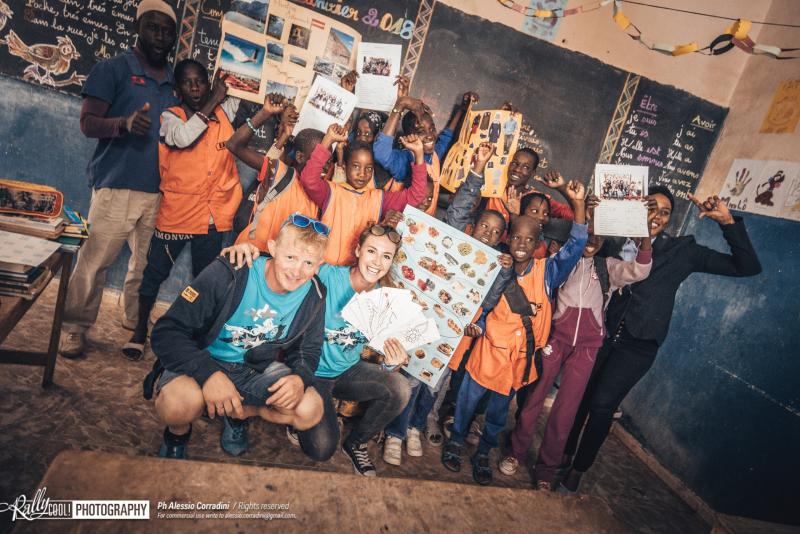 And with them this year, Lydia Truglio Beaumont (FRA / HONDA), Joao Rolo (POR / KTM) and Frederic Barlerin (FRA / KTM) gave their help to a medical center and a school in the city of Fissel located 130 km from Dakar.
The day after the podium at Lac Rose, Julia and Frédéric took the road again to distribute the supplies. An adventure in the adventure because it took them three hours to get there in the afternoon ... An expedition with a lot of emotions as they discovered more Senegalese landscapes  in a wilder western savannah. Once they arrived, the president of the health committee, Saliou Faye made them visit the infrastructures serving the inhabitants within a 16 kilometers perimeter.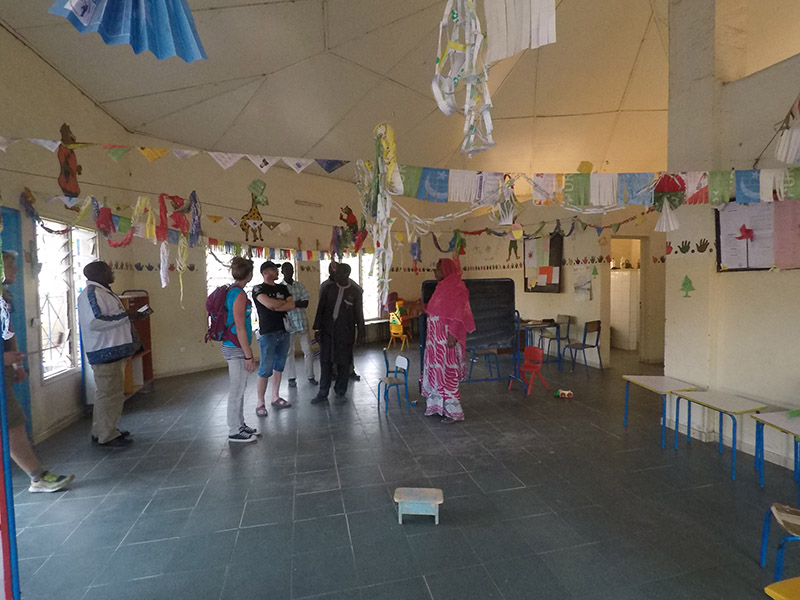 The medical center, open 7 days a week and 24 hours a day, welcomes more than fifty people a day. Seven people work there full time to help families. Precarious facilities in a 66 years old building still provide quality care in the region.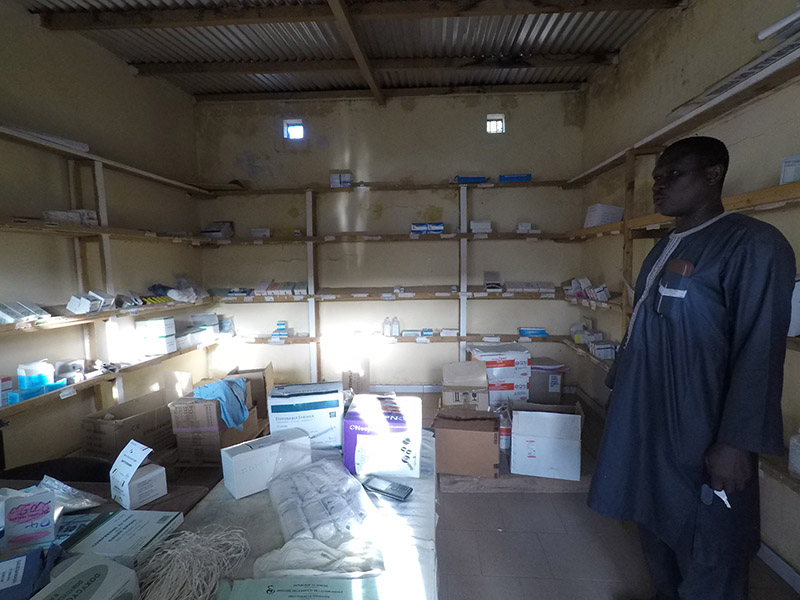 Pharmacy, observation and vaccination rooms... the medical center grows thanks to donations, and is very proud of its ambulance offered by the association One Love.
A little further, visitors of the day discovered the motherhood. 99 deliveries per month in a room where the equipments seem to date from another century ... Hygienic rules are up to standards thanks to a sterilizer, and it is an incinerator which is in charge to burn used syringes. In an other room, two women gave birth a few hours ago and take some rest before going back home, even for the one who had twins.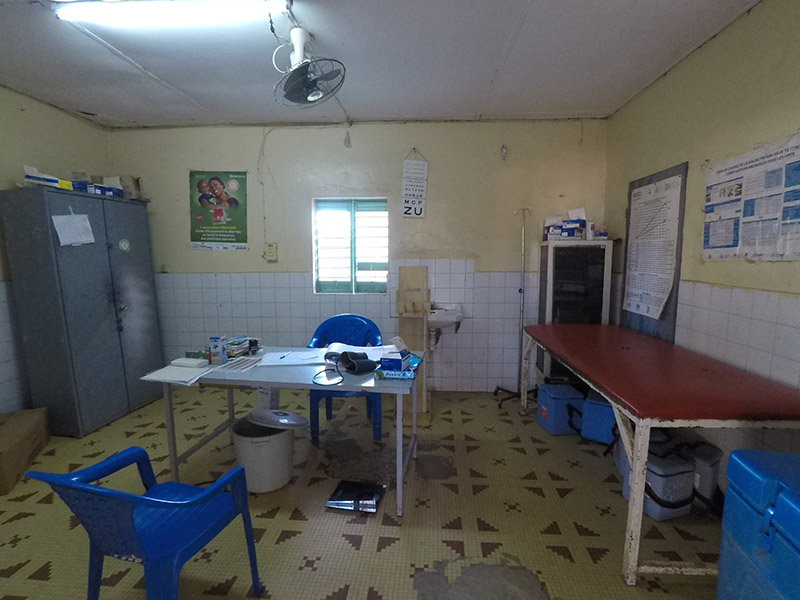 Finally, they visited the school of Les Touts-Petits which welcomes 170 children from 2 to 6 years old with only 3 teachers. "We make our own toys with all that we can recover" explained the director, pleased to receive the supplies brought by Frédéric and Julia, "we are delighted to see you, thank you for participating to the education of our children."
For the benefits of Dakar's schools
Notebooks, pens, toys, bracelets, balloons ... The boxes were very heavy this Tuesday morning before reaching the three schools in Dakar supported by the Méoni Foundation. Pal Anders Ullevalseter was again able to count on Julia and Frédéric to help him but also on his two protégés, Kristian Felix Jensen (NOR / KTM) and Marius Helmersen (NOR / KTM), as well as on his staff. They took the time to play with the kids and visit the place.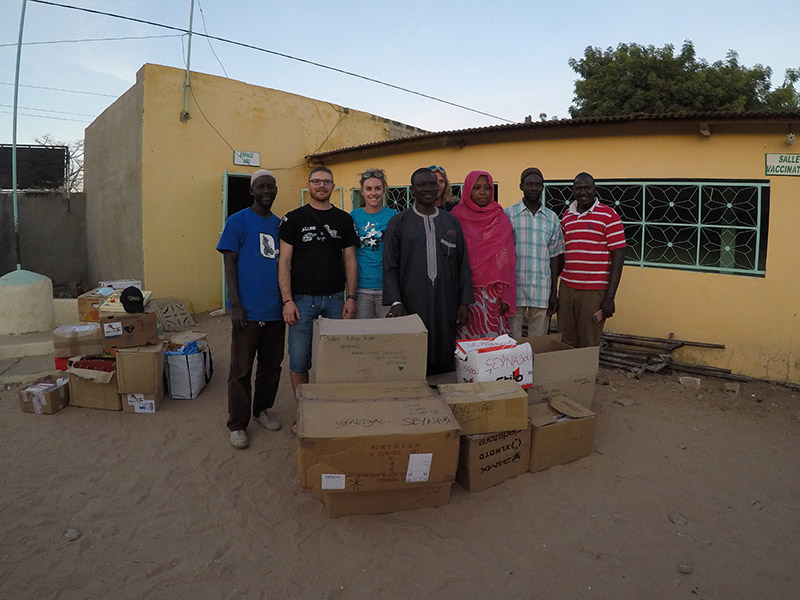 The double winner of the Africa Eco Race has already made a lot even if he finds that it takes time. He was shocked to discover a school in very poor conditions, without a roof, during his first visit in 2015. Thanks to a 30 000 euros donation, he made it possible to change the soil two years ago and to build a roof. Today he finds that there is still a lot to do : "My main goal is to bring them electricity, they have no light or fan, it's complicated for children to study in these conditions." A few kilometers further in the school " Muresti & Meoni ", a library and a nursery are under construction. Great advances in these neighborhoods where children are not all lucky enough to have books or even pencils that the school cannot always provide. 
And what a joy for the kids to receive the gifts of the Team Ullevalseter, thanking in songs, celebrating the moment by dancing with the Norwegian team, Julia and Frédéric.
The most beautiful reward for those who are already looking forward to come back to Dakar next year, and not only to finish the 11th edition of the Africa Eco Race.