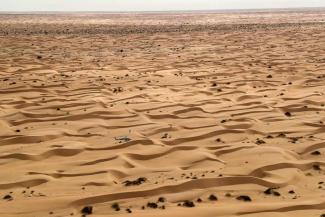 D - 15
Since the opening of the new website and of the entries which was on May 20th, we are now at mid-term of the more advantageous rates, which will end on June 30th 2017.
Currently, registrations are increasing and the next edition will for sure offer beautiful fights on the track.
In order to benefit from the best rates and make sure to have your place at the start, do not wait any longer and register online now: ONLINE REGISTRATION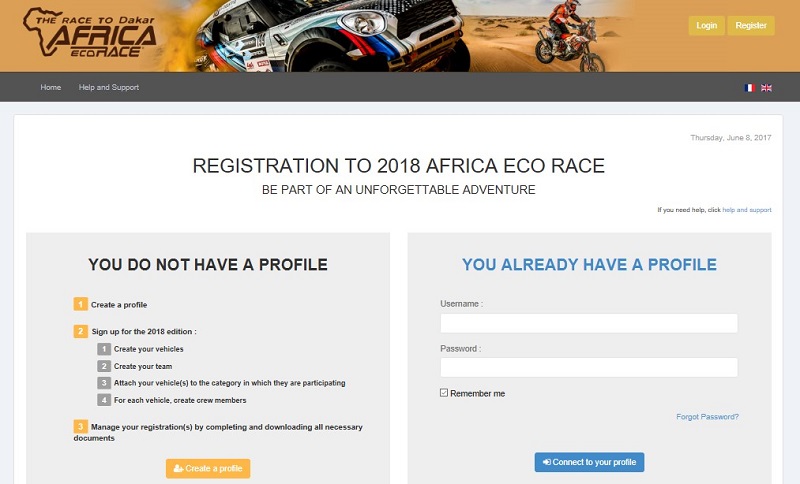 AFRICA ECO RACE TOUR
Since a few weeks now, Jean Louis SCHLESSER and René METGE have started a marathon in different countries to present the 10th anniversary of the AFRICA ECO RACE.
The least that can be said is that this AFRICA ECO RACE TOUR is promising.
There's nothing like a presentation in order to meet, discuss and share a friendly moment during an evening with enthusiasts. Indeed, some nationalities have already confirmed their participation once again and will therefore come back with high goals, while others will cross the line and register for the very first time.
"500 MILES" MADE BY AFRICA ECO RACE
Here is the great novelty as a celebration and turning point of this 10th edition; a "500 MILES" stage made by AFRICA ECO RACE!
We will never stop repeating that the motto of this rally is: CONVIVIALITY! Therefore, dividing the bivouac or separating the participants from their teams will not happen.
In Mauritania, during one of the loop stages, the competitors will be placed in Parc Fermé as soon as they arrive, until the start of the next day's stage. Everyone will be on the same bivouac!
A change that should "shake" the ranks even more!
As you may have understood, the organization of the AFRICA ECO RACE is working hard in order to offer you a magnificent 10th edition!
STAY TUNED ...