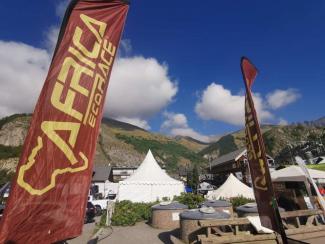 The AFRICA ECO RACE was present late August at the 4x4 Fair of Valloire and the Alpes Adventure Motofestival in Barcelonnette 10 days ago.
Through its presence in these fairs, the team organization was able to witness the increased notoriety from the past years, as well as the atmosphere and image the AFRICA ECO RACE wishes to convey. These events were also an opportunity to meet the competitors, members of the organization and to meet the future competitors, both in raid and race category.
To sum up, nothing better than to meet people, especially all those who contribute to making the AFRICA ECO RACE, a unique rally in itself.