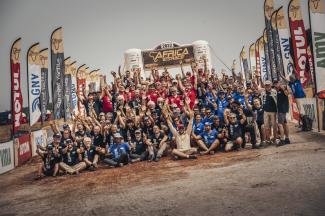 Jean-Louis SCHLESSER's team is on the plane back from Dakar to France but is not on holiday. All eyes are now on 2023 and more precisely on the 15th edition which will take place from 10 to 26 March 2023. Of course, there is only a short time between the two editions, but it was important to have an edition in 2022 for the participants who trusted us but also for the members of the organisation. Therefore, in 2023, the AFRICA ECO RACE will be held on the same dates as in 2022. It should be noted that some competitors, registered in March 2022 and unable to come in October, have already confirmed their participation. The 2023 edition promises to be even more beautiful with some new features and categories to be discovered very soon.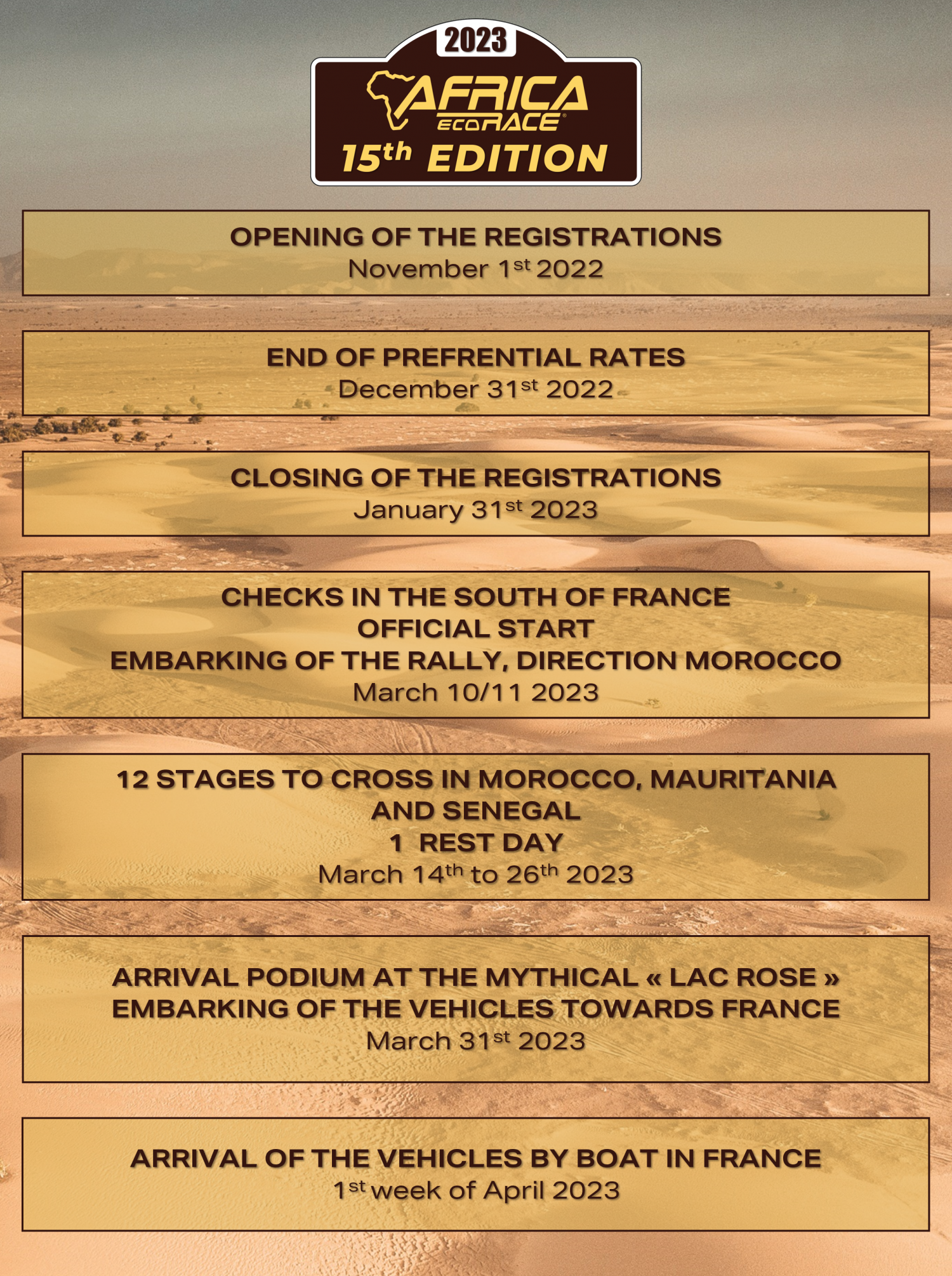 THE 2023 FEES
As usual, the round trip boat of the vehicles and the boat trip in the cabin for each participant are included in the registration fee as well as the Mauritanian visa, the insurance ...
Change in the price of the SSV XTREME RACE category: from now on, refuelling during the stages is included in the entry fee, a way to be more transparent.

Registration costs from :
- MOTORCYCLE (rider and machine): 12 300 € - fuel supply in special stages and at Mauritanian bivouacs included
- QUAD (rider and machine): 13 500 € - fuel supply during the special stage and at the Mauritanian bivouacs included
- CAR (driver, co-driver and vehicle): 21 300 €
- SSV XTREME RACE (driver, co-driver and vehicle): 22 000 € - fuel supply during the special stages included
- TRUCK (driver, co-driver, mechanic and vehicle): 31 900 €
So don't wait any longer and register now for the 15th edition of the AFRICA ECO RACE, THE REAL RACE TO DAKAR