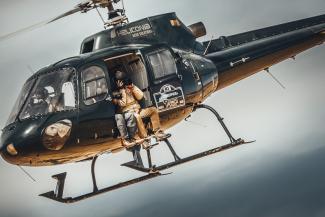 As announced, the AFRICA ECO RACE organizing team is actively working on the preparation of the 2019 AFRICA ECO RACE, 11th edition, which will run from December 30th 2018 to January 13th 2019. As a matter of fact …
EUROSPORT 1 & 2 and MOTORSPORT TV renew their trust in AFRICA ECO RACE, which will delight participants, their families and sponsors!
HIGH STANDARD MEDIA COVERAGE!
EUROSPORT


In 2018, 330 hours were broadcasted on EUROSPORT 1 & 2. 
For the 11th edition of the AFRICA ECO RACE, EUROSPORT will broadcast close to twice as much on their channels!

New: a LIVE program should appear on EUROSPORT PLAYER!
MOTORSPORT TV

Close to 305 programs should be broadcasted on MOTORSPORT TV with 460 hours abroad. 
Of course, other channels should also join AFRICA ECO RACE including CANAL+ Africa. Stay tuned ...