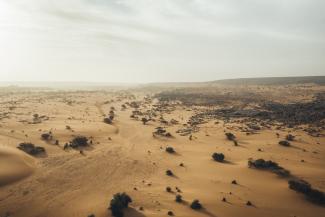 Taking part in a raid alongside the Rally racing to the mythical Lac Rose... very few organizers offer such an extraordinary adventure.
Whether by motorbike, SSV or car, no specific preparation, no concept of time, just a desire to ride at your own pace, in complete freedom, in the midst of grandiose landscapes with a wish to escape and have fun.
Every evening, the whole rally caravan will gather at the bivouac around its famous and majestic campfire to share its emotions of the day.
A lot of unique moments and discoveries ahead!
MOTO RAID
Explore 3 African countries at the handlebars of your trail or maxi-trail motorcycle. On the driving side, you will follow a track downloaded on the Ertf GPS common to all teams, which will bring you through rolling tracks as well as some challenging but scenic routes. For those who would like to taste the sand and challenge themselves, there will be alternatives for everyone to enjoy.

CAR RAID
There are many who tried the AFRICA RAID one year and came back the following years by taking the bet to enter the race.
This formula is also suitable for couples or friends, from 2 to 3 people per car, who wish to go on an adventure and experience the atmosphere through this great authentic cross-country rally, with its bivouacs set in the middle of nowhere.
The drivers will take certain tracks in the selective sections used by competitors in the race, and will learn and / or improve navigation and dunes crossings, all at their own pace, without pressure.

It's up to you to choose YOUR formula for your sweet escape!