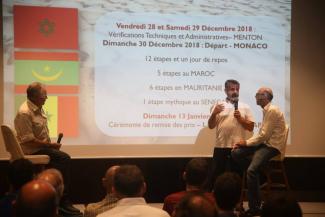 It's at the SB GLOW hotel in Barcelona that Jean-Louis SCHLESSER, organizer of the AFRICA ECO RACE and 6 times winner of the event, double winner of the Dakar and multiple world champion Rally Raid having won more than 50 races in World Cup, officially presented the 11th edition of the AFRICA ECO RACE. 
This first presentation in Barcelona, Spain, was organized by AM TOURS. 
Many experienced riders were present like Gerard FARRES, Dani OLIVERAS (motorcycle riders), Juan FONT (car rider), Jordi JUVENTANY, Jordi JUVENTANY and Moi TORRALLARDONA (truck drivers) or Santi NAVARRO (SSV driver), but also some personalities such as Jose Maria MANE, President of the Catalan Federation of Motorcycling, without forgetting representatives of different teams, journalists and fans of the world of off-road rallies.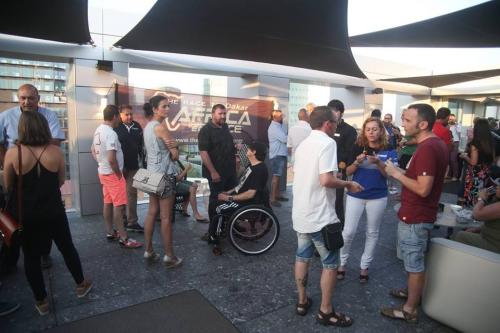 Jean Louis SCHLESSER acknowledged that he was pleasantly surprised by the interest of AFRICA ECO RACE in Spain:" An event that we created with great effort 10 years ago, in a very complicated socio-economic situation in global level, but fortunately has had a great evolution and has consolidated over the years. It is with pleasure that on the next edition, once again, we will be able to count on the collaboration in the organizing team, of Josep Maria SERVIA and Fina ROMAN ". Jean Louis SCHLESSER underlines: " We will as always seek alternative routes in Morocco and Mauritania to reach Dakar. We are and will always be very rigorous in the preparation of the road-book. Safety, which includes three helicopters, will once again be our priority. We offer an authentic event consisting of exciting stages with navigation and very few liaisons. The bivouacs are well structured with an excellent atmosphere. On the last edition, we had 185 competitors from 21 different nations. Our agreements with Eurosport work very well and the AFRICA ECO RACE is distributed worldwide. "
 
To conclude, the AFRICA ECO RACE has largely proven itself, as Jean Louis SCHLESSER says: "It lives in the world of competition with a lot of passion".
Spain wishes him all the success that this event deserves.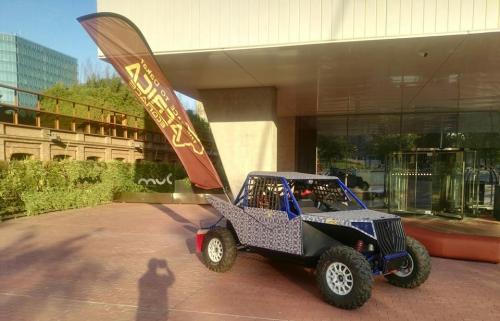 AM TOURS
Fotos: Agustí Nubiola