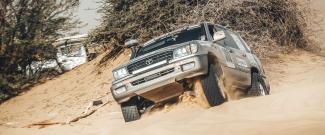 A SAFE EXPERIENCE
The AFRICA RAID XPERIENCE benefits from all the logistical and security infrastructure of the race. Participants will therefore be able to evolve in complete safety through Morocco, Mauritania and Senegal.
AN INITIATION, A TRAINING, WITHOUT THE CHRONOMETER
This category is intended for those who wish to learn and/or improve their skills in off-roading. For sure, they will live a unique adventure, without a stopwatch, in a friendly atmosphere. They will also be able to share their experiences with the pilots in the race as well as with the whole rally caravan, in the evening, at the bivouacs, set in the middle of nowhere.
 

A ROUTE FAR FROM TOURIST TRACKS
Cars/trucks/ssvs will use a major part of the racing route. In order to arrive before nightfall, they will reach the bivouac by rolling tracks and/or tarmac. Dune crossings, navigation and emotions guaranteed.

As for the motorcycles, they will prefer rolling tracks, slightly sandy and tarmac routes. For those who would like to taste the dunes and challenge themselves, there will be alternatives for everyone's pleasure. An experience that will mark your soul as a traveler.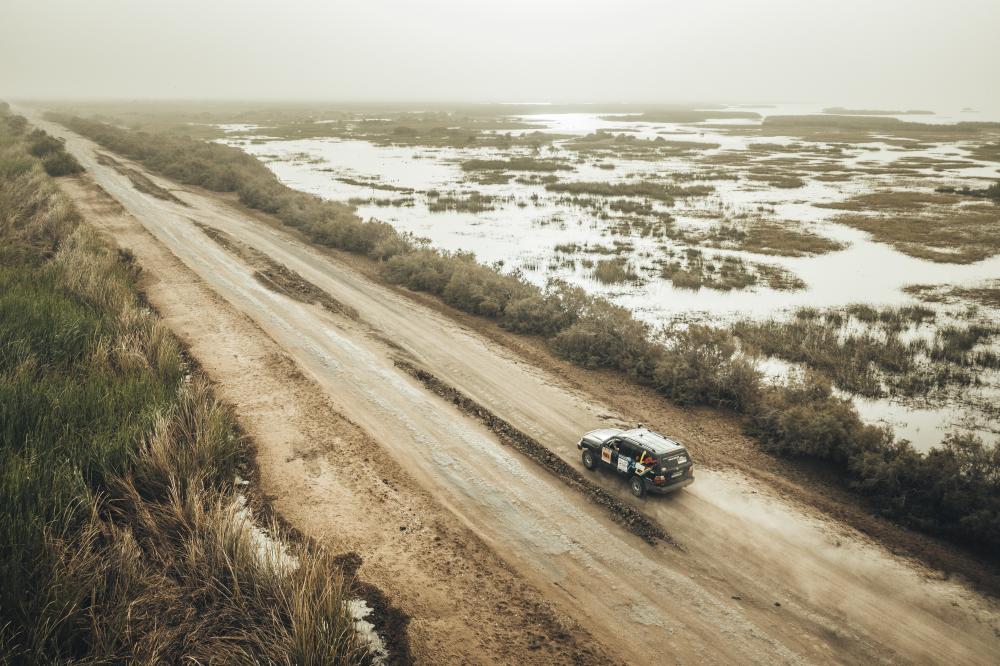 THE AFRICA RAID XPERIENCE OPEN TO ALL
This category is open:
To all cars and/or trucks, historic or current

For motorcycles, from 450cc, trail and big trail owners

No preparation of the specific vehicle/machine but a good mood is mandatory.
SUPERVISION BY PROFESSIONALS IN THE DISCIPLINE
In cars, supervision by former pilots who can give you advice on driving, crossing and navigation.
On motorcycles, experienced guides will be available to share advice and tips, such as David FRETIGNE among others.
So don't wait any longer, places are limited and join the AFRICA RAID XPERIENCE to experience an extraordinary adventure.
All information on the website www.africarace.com, RAIDS