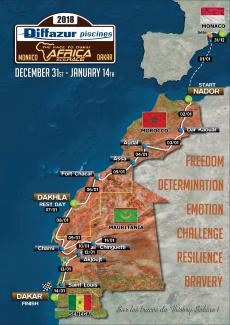 AFRICA ECO RACE : FROM MONACO TO DAKAR, IN RALLY'S PUREST TRADITION
In a little less than 2 months, the 10th edition of the Africa Eco Race will start from the Principality of Monaco for 15 days of surprises, novelties, in the purest tradition of a marathon Rally! From December 31st to January 14th competitors will cross Morocco, Mauritania and Senegal before an exceptional finish at Lac Rose.
A sporting and human adventure that will test endurance and navigation skills.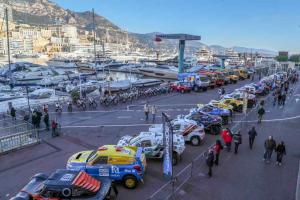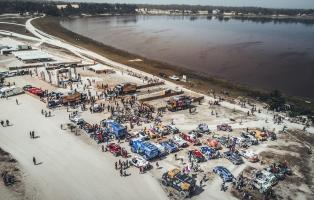 ONE THIRD OF THE COURSE IS NEW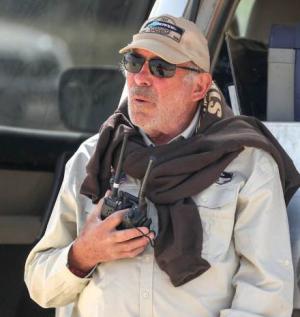 During 12 days of racing, competitors will compete into new and spectacular stages. With over a third of the course which is renewed, René Metge, sporting director of the event, promises many surprises:
"In Morocco, we found new tracks like for instance, the last stage to Dakhla, completely new since it has never been so far in the extreme south of the country. Also, after the resting day in Dakhla on the shores of the Atlantic Ocean, the first stage after the border will be 100% new. In Mauritania, we will evolve after Chinguetti and we will also offer a Marathon stage named "500 miles". It will be a "premiere" for the AFRICA ECO RACE and it should allow some competitors to make the difference, especially with the 100% sand course and the dune cathedrals awaiting them."
10 YEARS OF PURE TRADITION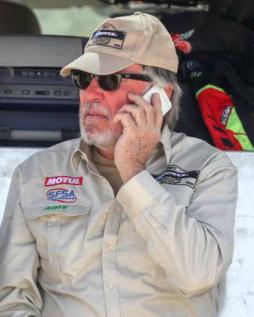 To cross the finish, which will take place at the legendary Lac Rose, in Dakar, competitors will have to cover 6500 kmof which more than half will be special stages all along the tracks of Morocco and the desert of Mauritania. They will follow tracks of the course that made the good days of a great rally from Paris to Dakar!
Jean-Louis Schlesser, director of the Africa Eco Race, is looking forward to it: "I cannot wait to be in Monaco on the 31st of December, especially as the race will have a special flavor for this 10th edition! For the 3rd year in a row with a start from Monaco, which is a key word in the world of motorsport. AFRICA ECO RACE is the only major rally to start from Europe to bridge the gap between the old continent and the African Continent. This year again, the pack of participants is sumptuous and the battle promises to be magnificent in each category. "
AN ECO-RESPONSIBLE RALLY
Africa Eco Race is a rally which is 100% nomadic and in total autonomy. It focuses on respect of the environment and populations of the countries which are crossed. As part of a responsible approach, several devices are set up for each edition like for example photovoltaic solar panels on Check Point vehicles or speed tracking to regulate speeds in villages crossed.
THE PROGRAM OF THE 10TH EDITION
▪December 29th & 30th Administrative and Technical scrutineering in Menton
▪December 31st Official START from Monaco and Ferry boarding in Sète
▪January 2nd : 5 stages in Morocco
▪1 resting day in Dakhla
▪6 stages in Mauritania
▪1 stage in Senegal
▪January 14th : Finish in Lac Rose, DAKAR and Award ceremony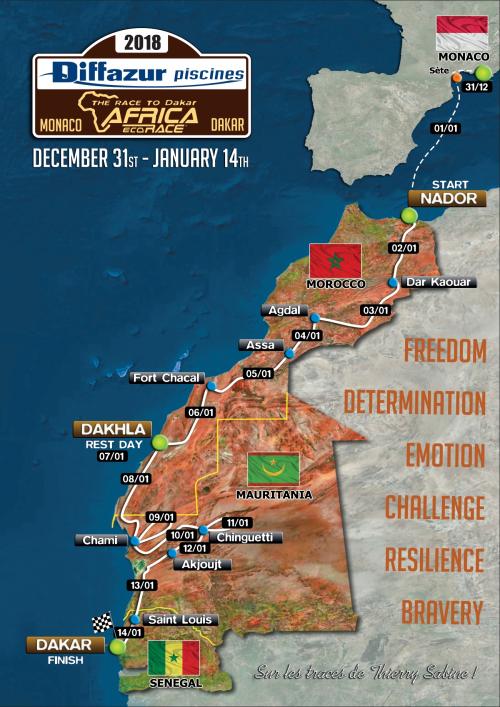 2018 COURSE TEASER