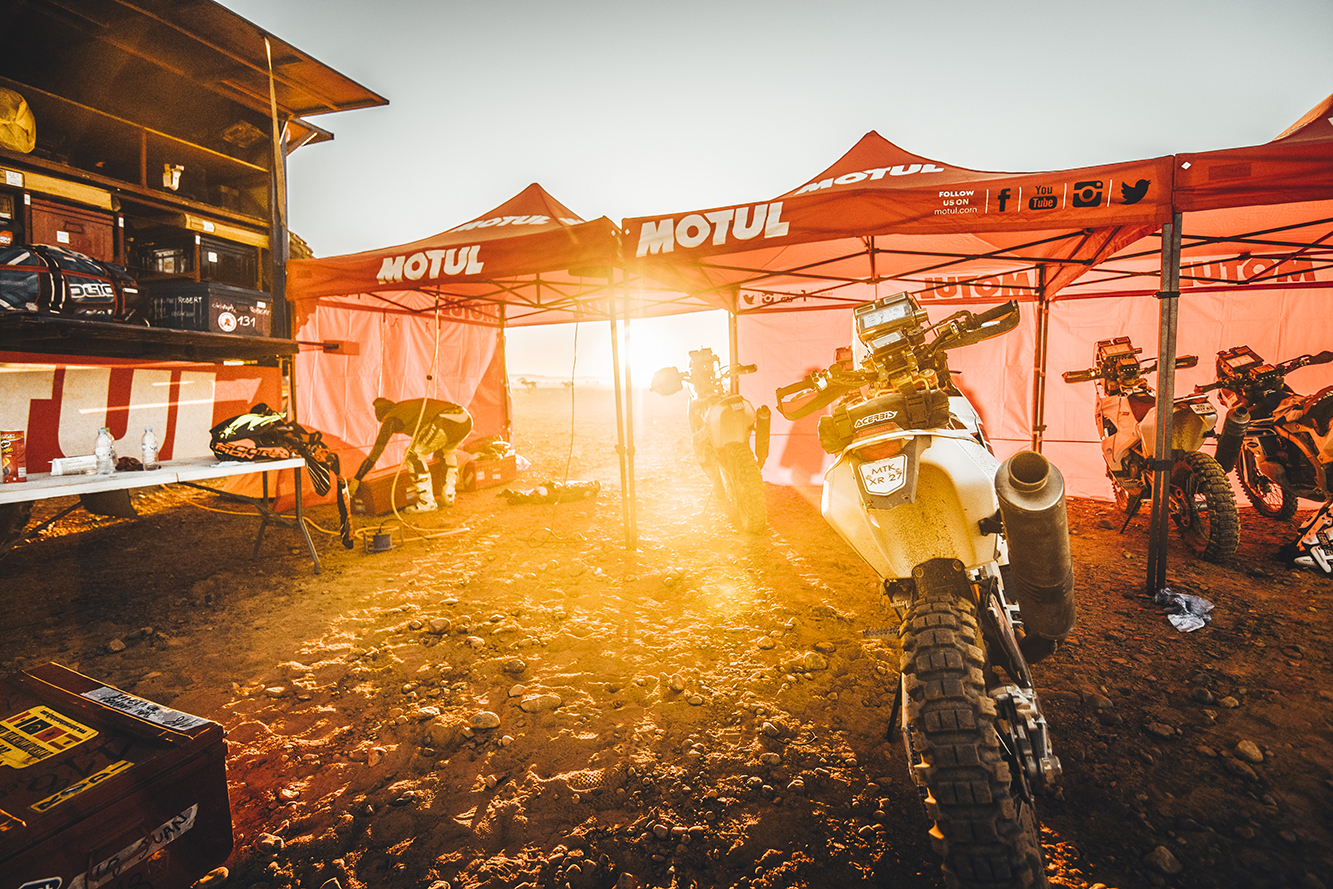 MALLE MOTO CATEGORY : Bike and Quad riders without assistance
For the true adventurers of the AFRICA ECO RACE, those who are looking for the hard race, without any assistance and only with their canteens.
In order for them to face this challenge, AFRICA ECO RACE will transport 2 canteens, 1 tent and 2 wheels in the "Malle Moto" truck.
More information in the document which is downloadable below
MOTUL, PARTNER OF THE "MALLE MOTO" PILOTS
Thanks to the help of MOTUL, every evening at the bivouac, the pilot will be able to work under a tent, having electricity, but also and especially of all products of the MOTUL range intended for maintenance of motorcycle. A bargain when you know how the machines suffer in Africa.