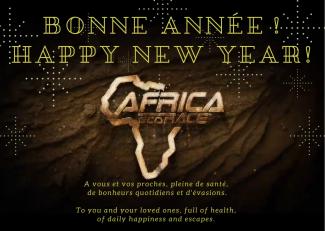 HEADING FOR 2022!

During this holiday season, while many are on leave or on other adventures, the AFRICA ECO RACE team remained very active and continued preparing for the 14th edition, which will take place from March 12 to 27, 2022.
It must be said that there has been no stop to our work. Between the production of roadbooks, the manufacture of promotional material, the creation of administrative authorization files, the preparation of media coverage and especially the setup of the various health protocols, in collaboration with the different authorities, days have been very full.
Everything is being done to ensure that this 2022 edition takes place in the best conditions and that sport finally regains its place in the heart of the great African landscapes, far from viruses and hassles!
We take this opportunity to send you our best wishes for 2022. Most importantly, Health and Happiness to everyone. Now, time to focus on March 2022!